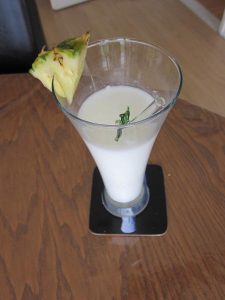 Alcohol-free Pina colada
non-alcoholic drink for young and old
We can still enjoy summer, holiday or parties alcohol-free and even children can enjoy what we drink too.
Ingredients
1 cup Coconut milk
1 cup fresh Pineapple pieces
1 tablespoon fresh Lemon juice
Directions
Blend all the ingredients till smooth. You can freeze pineapple pieces for 2-3 hours in advance, that way you don't need ice cubes.